Ontario Sports Betting Sites: Legal Sportsbooks Review 2022
Ontario is proving to be the most dedicated to a wide-open free-market form of online sports wagering of all Canadian provinces, which is great news for bettors, as many high-quality, legal Ontario betting sites have already launched.
The government placed no restrictions on who could apply for a sports betting license. As well, online-only operations were given the go-ahead as there was no requirement to acquire a retail casino partner to launch a betting site. Don't forget to check our best Ontario online casinos review.
Top Ontario Sports Betting Sites
Ontario launched legal and regulated single-game sports betting in August 2021 after the Canadian government finally gave the stamp of approval to the country's new regulated sports betting act. Initially only the Ontario Lottery-run Proline offered legal sports betting in the province, including online sports betting. However, that all changed on April 4, 2022, and sports bettors in the province can now choose from among all the leading privately-owned online sportsbooks currently operating across North America.
Unlike the majority of Canadian provinces, Ontario was confirming from the outset that it would be willing to open its doors up to any legitimate sports betting site that wanted to pursue a license to operate in the province. The Alcohol and Gaming Commission of Ontario is overseeing all regulatory and licensing matters in terms of Ontario betting sites.
FanDuel Sportsbook Ontario
FanDuel Sportsbook Ontario was able to leverage its brand recognition as a daily fantasy provider to quickly gain a strong foothold when the USA enabled legal and regulated sports betting in 2018. They certainly should be expected to be among the first sports betting operators to launch on the Ontario sports betting scene.
| 📅 Live: | TBD |
| --- | --- |
| 🌐 US States Available In: | Arizona, Colorado, Illinois, Indiana, Iowa, Michigan, New Hampshire, New Jersey, Pennsylvania, Tennessee, West Virginia, Wyoming. |
| 📱 App Offered: | Yes, for both Android and iOS devices. |
Known for their boosted odds and same game parlay bet, FanDuel's site is easy to navigate, offers sports betting markets big and small, and deliver very competitive betting odds.
BetMGM Ontario Sportsbook
A combination of MGM Resorts and GVC Holdings, BetMGM Sportsbook Ontario is moving quickly to compete with online betting sites like FanDuel and DraftKings in the USA market, and they will look to cater to Ontario sports betting fans similarly.
BetMGM sportsbook already has 160k+ followers on Twitter and Entain employs over 20,000 people within their worldwide offices. Entain has several big-name partners such as Ladbrokes, Coral, and Party Poker.
| 📅 Expected To Go Live: | April 4, 2022 |
| --- | --- |
| 🌐 US States Available In: | Arizona, Colorado, Illinois, Indiana, Iowa, Louisiana, Michigan, Mississippi, Nevada, New Jersey, Pennsylvania, Tennessee, Virginia, West Virginia, Wyoming. |
| 📱 App Offered: | Yes, for both Android and iOS devices. |
The MGM brand gives them instant credibility in the online betting world. BetMGM's odds and sports betting markets are competitive with all the leading brands.
PointsBet Sportsbook Ontario
Australian-based gaming corporation PointsBet moved aggressively into the American market, establishing a US headquarters to run their legal online sports betting operation.
| 📅 Expected To Go Live: | TBD |
| --- | --- |
| 🌐 US States Available In: | Colorado, Illinois, Indiana, Iowa, Minnesota, New Jersey, West Virginia. |
| 📱 App Offered: | Yes, for both Android and iOS devices. |
Known for their unique style of wagering called pointsbetting, this bet enables players to increase their return on investment but also run the risk of losing more than what would be suffered from a standard bet.
Caesars Sportsbook Ontario
Caesars Sportsbook Ontario already has a presence with the Caesars Windsor retail casino, so it's only natural that they will be bringing their online gambling to the province now that single-event sports betting is legal in Ontario.
The recent acquisition by Caesars of the William Hill online betting sites has provided them with both the technology and the market share to be a major player in Ontario's online sports betting sites.
| 📅 Expected To Go Live: | April 4, 2022 |
| --- | --- |
| 🌐 US States Available In: | Arizona, Colorado, Illinois, Indiana, Iowa, Louisiana, Michigan, Nevada, New Jersey, Pennsylvania, Virginia, West Virginia. |
| 📱 App Offered: | Yes, for both Android and iOS devices. |
As you might expect from a leading name in the world of sports betting, this is likely to be one of the best betting experience when the sports betting market in Ontario achieves lift-off.
Online Sports Betting Sites Not Available in Ontario
While the Alcohol and Gaming Commission of Ontario is proving to be a most welcoming regulator when it comes to online sports betting licenses, not all of the online sportsbooks in operation will be immediately licensed as Ontario betting sites now that single-game sports betting is legalized in the province. The following sports betting operators aren't likely to be immediately accessible to Ontario sports bettors as part of Ontario's sports betting market.
Bodog
The longest-serving of the offshore accounts accessible to Ontario players, Bodog has been taking sports bets in the grey market of Canada sports betting online since the 1990s. However, Bodog finds itself situated in a quandary as legal and regulated single-event sports betting takes hold in Ontario. Bodog is traditionally a sports betting site that has never sought out a license to operate from any of the jurisdictions it services. At the same time, it's become an online betting operation whose major market share comes from Canadian sports betting. How much of a hit will Bodog take to its bottom line as more and more licensed and regulated Ontario betting sites launch in the province?
Betfair
A prominent online sportsbook in the UK, Betfair is known as one of the originators of the betting exchange format for placing sports bets. At one time, Betfair did operate on Ontario betting circles amongst the sportsbooks serving the offshore grey market. However, they ceased their Canadian operation and haven't offered access to make a sports bet to Ontario residents since 2012. Betfair is owned by Flutter Entertainment. That's the same company which is the operator of FanDuel. Since it's already known that FanDuel will be offering its product to Canadian sports bettors, it makes no sense for Betfair to also enter the Ontario market.
Mobile Sports Betting Apps in Ontario
All of the best sports betting sites that will be available for betting online in the Ontario market will offer state of the art mobile apps. The beauty of a sports betting app is that is enables someone to be betting online from anywhere they might be located during the course of their day. A quality sports betting app will work seamlessly on any mobile device and offer all the same features as the betting site provides via its desktop version.
Ontario Sports Betting Market Options
The Ontario market is rich with popular sports options for Ontario residents to bet online. Sports teams available for betting in Ontario include the NHL's Toronto Maple Leafs and Ottawa Senators, the Toronto Raptors of the NBA, the Toronto Blue Jays of MLB and the FC Toronto of Major League Soccer. Ontario is the only Canadian province featuring both MLB and NBA franchises. There's also the Toronto Argonauts, Hamilton Tiger-Cats and Ottawa Redblacks of the Canadian Football League.
🏒 Hockey Betting (NHL)
In Ontario, wagering on the NHL is the most popular sports bet that people play when betting online. Tracing its origins back to 1917, the NHL is the oldest active team sport league in North America. Besides being the most popular sport in Canada, the NHL also offers a variety of betting markets and betting odds to be accessed. There are straight moneyline and total (over/under) wagering, as well as wagering the puckline, which requires giving or getting 1.5 goals depending on whether the favorite or underdog is bet. Beyond single game betting, there are also both player and team prop wagers, such as first goal scorer of the game, and future book bets such as Stanley Cup champion and Art Ross Trophy winner.
🏀 Basketball Betting (NBA)
The first NBA game was played in Toronto in 1946. However, the Toronto Huskies franchise lasted only one season. In the 1970s, the NBA again dabbled with Toronto, as the Buffalo Braves played occasional games there. It wasn't until 1994 that the Toronto Raptors arrived in town and the NBA became big Ontario betting business. With moneylines, over/under and point spread wagering, the NBA is the fastest-growing sport to bet online. With its fast-paced action, live betting odds on basketball are among the most popular forms of wagering on the Ontario sports betting scene.
⚾ Baseball Betting (MLB)
From the moment the Toronto Blue Jays arrived in town in 1977, they were a smash success. Since the Montreal Expos left for Washington in the 1990s, the Blue Jays are the only MLB game in the country, truly making them Canada's team. Baseball betting is similar to hockey in that it offers wagering on the moneyline, total and runline, which operates similar to the puckline. With starting pitchers in today's game such short leashes, a popular baseball bet is the five-inning wager, in which bettors make a play on which team will be leading after five innings are played.
🏈 Football Betting (CFL, NFL)
No province has more CFL teams than Ontario and yet, no province is more engaged with betting on the NFL than Ontario sports betting fans. Since the introduction of single game sports betting in Ontario, the NFL is proving to be the king with Ontario sportsbooks. The CFL is anxious to see what impact sports betting in Ontario will have on their product. They were hopeful that sports bettors in the province would've had ample online gambling opportunities to wager on the 2021 Grey Cup but they'll have to wait until next season to see what privately-owned betting sites handle in terms of CFL betting.
Ontario Professional Sports Teams
Toronto Maple Leafs (NHL)
In a country where they worship the game of hockey, no team enlists more worshippers than the Toronto Maple Leafs. Even though they haven't won a Stanley Cup since 1967, the faithful followers of the Leafs will always be on the bandwagon. That's great news for sports betting sites, who will always be taking action on the Maple Leafs.
Toronto Argos (CFL)
At one time, the Argos were almost as popular in Toronto as the Maple Leafs. Unfortunately, the CFL's popularity in the city has been waning for decades. It probably didn't help that for years the Buffalo Bills were playing an annual regular-season game in Toronto. The CFL is hopeful that once there is ample opportunity to wager on their games at online sportsbooks will bring sports bettors back to following their game.
Toronto Raptors (NBA)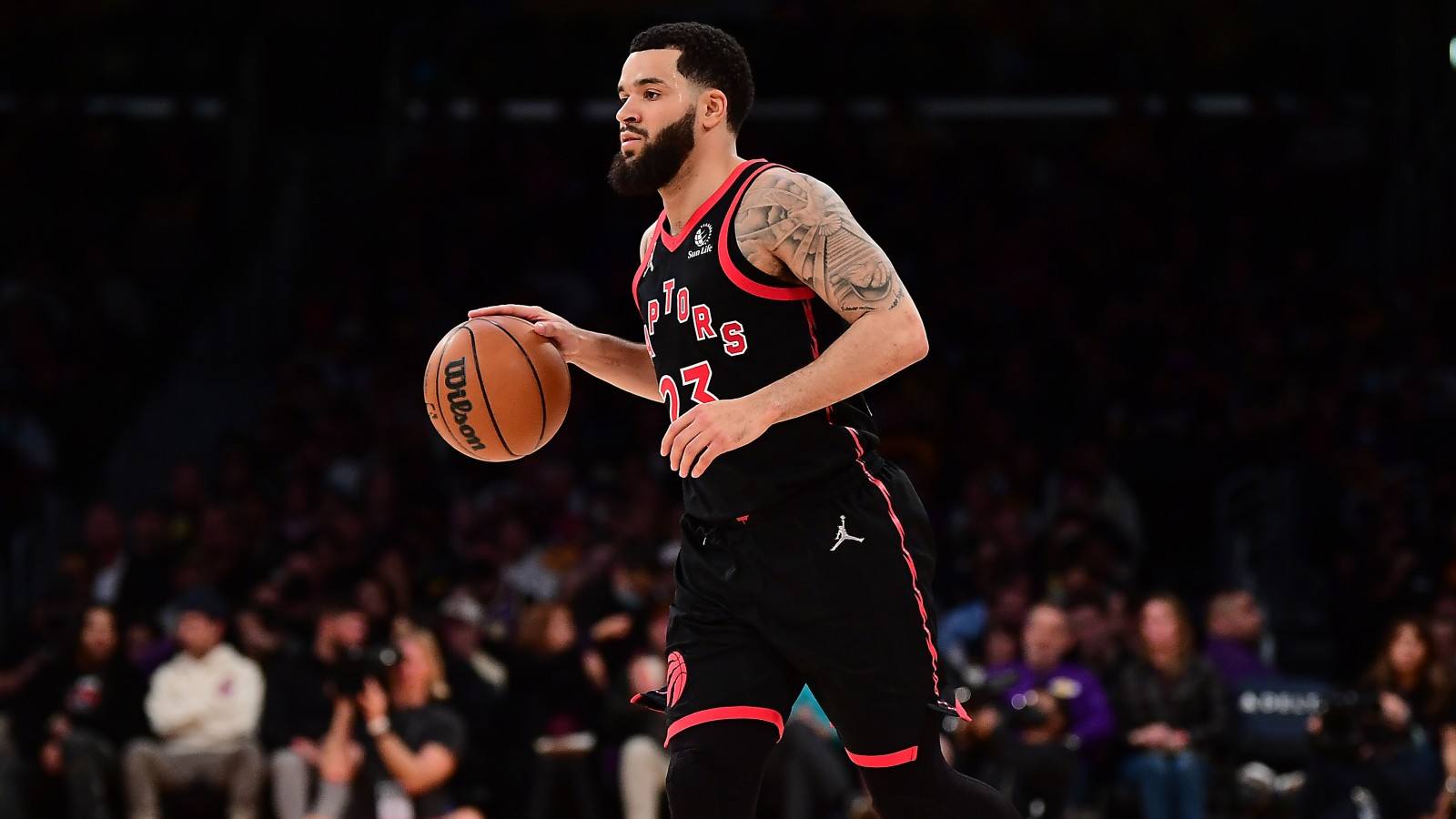 Basketball took Toronto by storm when the Raptors arrived in the city in the mid-1990s. In 2019, they became the first team outside the USA to win the NBA title. No sport is growing more rapidly in popularity across the country in the leaps and bounds that basketball is taking. As online sportsbooks proliferate in Ontario, expect basketball to draw plenty of action at the best sports betting sites.
Toronto Blue Jays (MLB)
Canada's only remaining MLB club, with back-to-back World Series titles in 1992-93, the Blue Jays were the first Canadian team to win the MLB title. With their hue national following, the Blue Jays are a dream come true for Ontario online gambling sites. Expect there to be plenty of bets being played on the Blue Jays at online betting sites in the province.
Ottawa Senators (NHL)
Ottawa was an original NHL team when the league formed in 1917. That version of the Senators won four Stanley Cups, but the team left town for St. Louis in 1934. The second edition of the Senators came into existence in 1992. While they'll always play second fiddle to the Maple Leafs with Ontario sports betting fans, those in the nation's capital will be wagering on the Sens at Ontario online betting sites.
Ottawa Redblacks (CFL)
Much like the Senators, Ottawa once had another successful CFL franchise, the Rough Riders. They folded and Ottawa was without CFL representation until the Redblacks were born. The Redblacks have struggled in recent seasons, so it's entirely possible that most of the action on their games will be bets played against them.
Hamilton Tiger-Cats (CFL)
As Hamilton's only professional sports franchise, the Tiger-Cats will always hold a special place in the hearts of people in Canada's Steel City. Though they haven't won the Grey Cup since the late 1990s, Hamilton played in the CFL title game in 2019 and 2021. The faithful are betting that another Grey Cup win for the Ti-Cats isn't far from becoming a reality.
Other Popular Options for Betting in Ontario
The best that the PGA and LPGA Tours have to offer come to Canada every year to play in the Canadian Open. Frequently, the tournament is held on an Ontario golf course. Likewise, the elite of the ATP and WTA are in Canada every year from the Rogers Cup, which alternates sites between Toronto and Montreal.
🏅 Daily Fantasy Sports
Daily fantasy sports are a variant of traditional fantasy sports. These competitions are conducted over short-term periods, such as a week or single day of a week. Competitors draft a player roster and those athletes earn points based on their in-game performance. Daily fantasy sports are entirely legal in Canada and both DraftKings and FanDuel DFS operations have thousands of Canadian customers.
🏇 Horse Racing
Pari-mutuel wagering on horse racing is popular across Ontario and has been legal to play for decades. Both harness racing and thoroughbred racing are contested in the province, with all three legs of Canada's thoroughbred Triple Crown taking place in Ontario. Woodbine Entertainment Group, the largest horse racing operator in the province, is expressing interest to become involved with Ontario online betting sites.
🤼 Elections
Ontario sports betting sites are offering wagering on political events. There are betting lines already being provided on the 2024 U.S. Presidential election. If you think Donald Trump is going to regain the White House in 2024, you can bet on that.
🎤 Pop Culture Ceremonies
The objective of the Alcohol and Gaming Commission of Ontario is to provide consumer choice when it comes to every Ontario betting site. That's going to include novelty betting on pop culture ceremonies and events. These will feature the likes of the Oscars, Grammys, Emmys and Canada's Juno Awards.
💻 eSports
Everything is pointing to the fact that Ontario will be allowing wagering on eSports. The plan is that Ontario sports betting operators will treat eSports on the same level as other sports. In fact, the exact wording on how eSports will be regulated is outlined in the Registrar's standards for internet gaming set out by the Ontario gaming commission.
Best Ontario Online Sportsbooks
The Ontario market is expected to be a real battleground in the sports betting industry as online sportsbooks seek to gain a foothold in what should be the most lucrative province in terms of revenue in all of Canada.
The best sports betting sites will be the extra mile and continue to deliver best online gambling experience long after players sign up at an Ontario sports betting site. For those intent on becoming involved in the Ontario betting scene, remember that you can sign up with as many sites that offer sports betting as you like and also don't forget to read our Ontario online casinos review.
How To Choose an Online Sportsbook in Ontario
How do you determine which are the best sports betting sites for online gambling in Ontario? Assessing the following categories is a good place to start.
Variety Of Bets Allowed
All online betting sites are going to offer the so-called straight bets of moneyline, point spread and total (over/under). Top Ontario sports betting sites will deliver a wealth of player and team game props, an extensive menu of parlay bet and future book options. One of the vital factors for deciding which betting site to go with is do they offer a plethora of live betting options that can be accessed through their mobile sports betting app?
Competitive Lines and Odds
Among the biggest complaints that players frequently register about the Proline+ site operated by the Ontario Lottery and Gaming Corporation is that the odds simply aren't competitive. As the only game in town for decades, that was never an issue. With a variety of sites in operation, players suddenly have choices, so shopping odds to get the most competitive betting lines is going to be a customer's wisest option. This is another reason to sign up with more than one site in order to get the best betting odds.
Friendly User Interface
Bettors don't want complications from their Ontario sports betting site. The betting site should deliver a easy to use and decipher web page. When placing a bet, a player wants to go the site, be able to easily read the odds and get to the betting market they seek in a minimal number of clicks. They aren't looking for fancy, but functional. As well, these sites should provide mobile apps that work as seamlessly as their desktop site.
Ease Of Deposits and Withdrawal
Now that online sports betting is legal in Ontario, the options for payment and withdrawal have increased exponentially. E-wallets such as PayPal and online banking options including Interac and Instadebit are options for funding accounts. The key element that a customer should seek out from a sports betting site is access to withdrawal methods and ease of making those withdrawals. We only recommend sites that offer a variety of ways to withdraw funds and which process those withdrawals promptly.
Customer Support
No matter the quality of any online sportsbooks, at some point there's going to be a need to access customer service. The leading online gambling sites provide players with a detailed list of FAQ that should answer the majority of customer queries. On those occasions when further clarification is required, there will be numerous options for accessing customer service. These should include 24/7 access to live chat, email and even old-school phone calls.
Bet Types & Sports Wagers At Legal Ontario Sportsbooks
To a newcomer, entering into the world of online gambling can seem a bit intimidating. The fact of the matter is that once you understand how the various wagers work, it's not really all that complicated. There's something for everyone. Conservative bettors can stick to old-style straight bets. Those not well-versed in sports might gravitate toward prop wagers. Risk takers can look to assemble a parlay and those who crave more action accompanied by instant gratification have access to live betting.
Moneyline
The most common form of sports betting wager, the moneyline is a straight win/lose bet. A moneyline wager is based upon a $100 bet and is a number preceded by a minus or plus sign. A plus sign indicates the underdog and the moneyline is how much a bettor will win on a wager on that player or team. A minus indicates the favorite and is the amount that must be wagered in order to realize a profit on the bet.
Parlays
Parlays are a number of single bets combined into one wager. The idea is to get more reward on a minimal risk. The drawback is that if even one leg of the parlay fails to come in, the entire wager is a loser.
Totals
This wager is referred to as the over/under. The total is a bet on what the score or a game or match will go over or under a pregame assigned number. Thus, if a Toronto Maple Leafs-Ottawa Senators game is assigned a total of 5.5 goals, the bettor must wager whether the combined goals in that game will go over or under that number.
Point Spreads
A point spread is a variation on the moneyline wager. Bettors play one or another team to win the game but they are assigned a point spread as a handicap.
Futures
For those with plenty of patience, future book wagers can provide a handsome return on investment. From the moment a Stanley Cup champion is crowned, sports bettors will be offered the chance to wager on the next Cup winner. The earlier the bet is placed, the longer the odds will generally be. However, a player will need to wait months for the chance to cash in on this type of bet.
Prop Bets
Prop bets are the candy of sports betting. Some people won't bet them at all, while others will crave this type of action. Props can be on outcomes within a game - the next goal, the next TD, or the next home run. They can also be on items connected to the game, such as the coin flip and whether the winning team will dump Gatorade over the head of the coach.
Live Bets
The newest and fastest-growing element of sports betting is live betting. These wagers were designed specifically with mobile apps and today's instant gratification society in mind. They're bets on the next outcome within a game - will the next pitch be a strike, or which soccer team will get the next yellow card? Live bettors can also wager on the moneyline, point spread and total of a game at any time as the line changes while the game is in progress.
Prohibited Bets
Ontario is looking a little bit like it will be the wild west of sports betting. While there seems to be little that will be off-limits in the province. the Alcohol and Gaming Commission of Ontario has indicated that wagering on the OHL, the province's junior hockey league, will be prohibited. The vast majority of players in the OHL are teenagers, many of whom are under the province's legal gambling age of 19.
Ontario Online Sports Betting Legislation
Canada made sports betting legal in the 1990s but only allowed parlay wagering, combining multiple outcomes into one wager. For years, Canadian politicians have sought to come up with a change to the country's regulated sports betting act that would provide access to single game sports betting. Many attempts failed to gain the support of the ruling government at the time.
Finally, in 2020, Conservative MP Kevin Waugh introduced the Safe and Regulated Sports Betting Act. By June of 2021, the bill had been passed through the Canadian Parliament and Senate. In August of 2021, the ruling Liberal government put the bill into force, making it law. On August 27, 2021, single game sports betting was officially launched in Canada. Similar to the USA, even though it was a federal ruling, each provincial government was given control to determine how sports betting would work in their province.
Ontario Sports Betting Revenue Projection
Industry insiders are comparing the region's sports betting market to that of New Jersey, the most lucrative of the US states to launch sports betting since it was legalized in 2018. New Jersey sometimes generates as much as $1 billion a month in sports wagering handle.
Ontario's population of more than 14 million is comparable to the population density of New Jersey. Projections are that with online access and limited restrictions in terms of betting markets, sports betting could reach numbers similar to what are being realized in New Jersey.
Sports Betting and Taxes in Ontario
The standard tax rate on sports wagering revenue is 10 percent. However, Ontario sports betting is proposing an 80-20 split with the online sportsbooks keeping 80 percent of their revenue and the provincial government getting the remaining 20 percent.
Ontario Sports Team Partners
FanDuel and DraftKings have been named the official Canadian sports betting partners of the NBA across the Canadian market. The deal is delivering to both online sports betting powers exclusive NBA rights and assets to integrate within their sports betting, daily fantasy sports and iGaming.
Team Partnerships
While there currently are not sportsbook-team partnerships, look for that to change quickly. Partnerships between teams and online sportsbooks are prominent in US jurisdictions. For example, FanDuel is paired with the NBA Phoenix Suns in Arizona and PointsBet and the Detroit Tigers are partners in Michigan.
How to Deposit and Withdraw from Ontario Sports Betting Sites
Acceptable forms of depositing for Ontario sportsbooks include e-wallets such a PayPal, Neteller and EcoPayz, internet banking such as Interac, Instadebit, iDebit and Citadel and bank wire transfer. All of them a generally acceptable as withdrawal methods, although in the case of PayPal, bettors can only withdraw with their service if they also used it to make their deposit.
Many Canadian banks were reluctant or downright refused to complete transactions with offshore sportsbooks operating in the grey area. However, they've always been willing to deal with any legal and regulated form of online gambling
Since all of these betting sites are licensed and regulated by the Ontario government, you can rest assured that your money is safe and that all transactions are protected by the most secure levels of date encryption. Before making a withdrawal, it's always advisable to check with the source for the withdrawal and get a timetable on how quickly the transaction will be processed.
Retail Sports Betting vs. Mobile Sports Betting
Up until 2021, the only method to wager on sports in Ontario was in person at a retail outlet. While it meant that the bettor could hold an official betting slip in their hand, this was a painstaking process. It required planning your day and included a trip to a retail site where wagers could be placed. With mobile sports betting, time is on your side. Sports bettors can place a bet when they want and wait until the last possible moment to gather all the up to date info before determining whether to wager. As long as they have a mobile device, and a data plan or access to Wifi, they can wager from wherever and whenever they desire to do so.
Ontario Legal Sports Betting Legislation Timeline
1992: Pro-Line, the new online terminal sports lottery from Sport Select, launches in Ontario.
1995: Over/under wagering added to Pro-Line.
2020: Bill C-218, The Safe Regulated Sports Betting Act, is introduced in the House of Commons and given first reading.
June 2021: Bill C-218 passes following the third reading in the Senate of Canada and is sent to await Royal Assent from the Governor-General's office in order to become a law.
July 2021: Royal Assent is granted to Bill C-128. All that's left is for the ruling federal Liberal government to determine a date to launch single game sports betting.
August 2021: The Canadian federal government anoints August 27, 2021 as the launch date for legal, regulated sports betting in Canada.
April 4, 2022: Online sportsbooks and online casinos launch in regulated Ontario market.
Where To Bet in Ontario Now
Wagering on sports can be done in person in Ontario at any Ontario Lottery and Gaming Commission retailer. Unlike many North American jurisdictions, Ontario isn't requiring online sportsbooks to forge a partnership with a retail betting site such as a casino in order to operate. That means there is a robust market for online sportsbooks (and, for that matter, online casinos) and a plethora of opportunities to place bets online via a desktop or laptop computer, or a mobile device.
Responsible Sports Betting in Ontario
PlaySmart is the OLG's responsible gaming program. It was created to both help educate players on how gambling works and to also offer access to assistance for players who feel they need help with problem gambling. PlaySmart offers online access. There are also PlaySmart Centres located at all gambling sites across Ontario.
They offer the opportunity to speak with Play Smart staff who are trained to provide answers about responsible gambling. The PlaySmart Centres are under the operation of the Responsible Gaming Council of Ontario. A non-profit organization, the RGC is dedicated to preventing the onset of problem gambling.
Final Thoughts on Sports Betting in Ontario
With single sports betting legal in Ontario, the possibilities of where it can go appear endless. The Ontario plans to regulate sports betting are very wide open, meaning that the number of betting sites that figure to launch in the province will be massive. From a consumer standpoint, the more the merrier. It should make Ontario a bonanza for all involved -the government, sportsbook operators and the sports bettors themselves.
Ontario Casinos FAQs
❓ Is Sports Betting Legal in Ontario?
Yes it is. Parlay wagering on sports betting was legal in Ontario since the 1990s. In August 2021, single sports betting was legalized and launched across Canada, and in April 2022, a regulated sports betting market debuted in the province.
❔ Who Regulates Sports Betting Sites in Ontario?
The Alcohol and Gaming Commission of Ontario is charged with the task to regulate sports betting in the province. They are a division of the Ontario government created in order to serve this purpose.
❓ How old do I need to be to bet on sports in Ontario?
You have to be 18 years old. That is the legal gambling age in Ontario.
❔ Will Ontario residents pay taxes on betting?
No they won't. There are no taxes on gambling winnings in the province of Ontario.
❓ Where can I bet at Ontario sportsbooks?
Ontario sportsbooks are all accessible online via a computer or mobile device. Proline, the government-run sportsbook, also can be bet through any licensed OLG retailer.
❔ Are there Ontario sports betting apps?
Yes there are. Almost every sportsbook that launches online in Ontario will offer apps that are compatible with Android and iOS devices.
❓ Will I need to be an Ontario resident to bet online?
No, you don't have to live in Ontario to bet in Ontario. However, you will need to be physical present within the boundaries of the province in order to play and online bet. Geopositioning software will ensure that this is the case.
❔ Who can offer Ontario sports betting?
Any sportsbook licensed by the AGCO is enabled to offer sports betting in the province. And they can be entirely an online operation. There is no requirement for a sportsbook to have a retail element to operate in the province.
❓ When will sports betting launch in Ontario?
Ontario online sports wagering launched on August 27, 2021 when the government-run Proline+ opened for business. Privately-owned sports betting sites launched on April 4, 2022.